The IKO cam follower roller bearing is a bearing with a needle-shaped roller and a rod end in a thick-walled outer ring. It is designed for the rotation of the outer ring, and has a small friction coefficient and excellent rotation performance.
In order to effectively increase the load domain, the radial clearance of this cam follower roller bearing is designed to be smaller than that of a general needle roller bearing, thus reducing the impact load and achieving a stable long life. The rod end is threaded or graded for easy installation.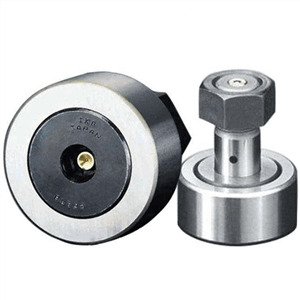 The cam follower roller bearing has high rigidity and high precision as a cam mechanism and a driven bearing for linear motion, and is widely used in machine tools, industrial robots, electronic component devices, and OA equipment.
The cam follower roller bearing made of stainless steel is excellent in corrosion resistance, and is also suitable for use in places where grease is suitable or where there is water splash and in a clean room.
1. There are cam follower roller bearing and full roller cam follower bearing with cage. The bearing with cage is suitable for the part with low friction coefficient and high speed. Full roller bearing is suitable for low speed rotation and heavy load bearing.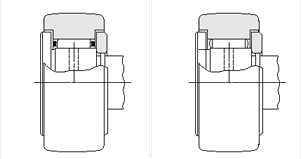 2. Shielded cam follower roller bearing and sealed cam follower bearing are provided. The outer ring of the shielded bearing and the shaft end of the rod end and the outer ring and the side plate are small to form a labyrinth. The sealed bearing is fitted with a gasket in the shielded labyrinth to prevent foreign matter from entering.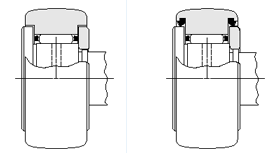 3. In order to directly contact the sliding surface of the other side, the outer diameter of the outer ring of the cam driven bearing is provided with a spherical surface and a cylindrical surface. The cam follower roller bearing of the spherical outer ring can alleviate the uneven load caused by the installation error, and the cylindrical outer ring The bearing has a large contact area with the other rail surface and is suitable for a rail surface with a large load or low hardness.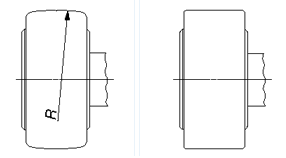 4. The top of the rod end of the cam follower roller bearing is shaped with a screwdriver slot and a hexagonal hole that can be mounted with a hex wrench.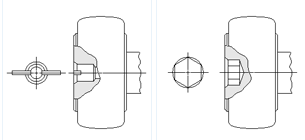 ZYSL company specializes in the production of cam follower roller bearing for many years. All raw materials and accessories have been carefully selected to ensure a good user experience. Welcome to contact us!