Automotive
Our miniature bearings can be supplied with a range of special lubricants in standard or low vibration grade as wiper motor bearing, alternator bearing, steering system bearing etc.
Bakery
Our stainless steel miniature bearings can be supplied with very high temperature perfluorinated grease to give maintenance free performance in temperatures of up to 300C. Specially loose bearings can be offered for very high temperature environments.
Bicycle (Cartridge Bearing)
Our thin-section cartridge bearings can be used as bottom bracket bearing or hub bearing and are available with metal shields or low friction seals and waterproof lubricants.
Clock
Our miniature bearings and instrument bearings can be supplied with a very light instrument oil or completely dry for free movement.
Corrosion-resistant
Our corrosion resistant bearings can be used in marine environments or with aggressive chemicals. include Stainless Steel Bearing , Ceramic Bearing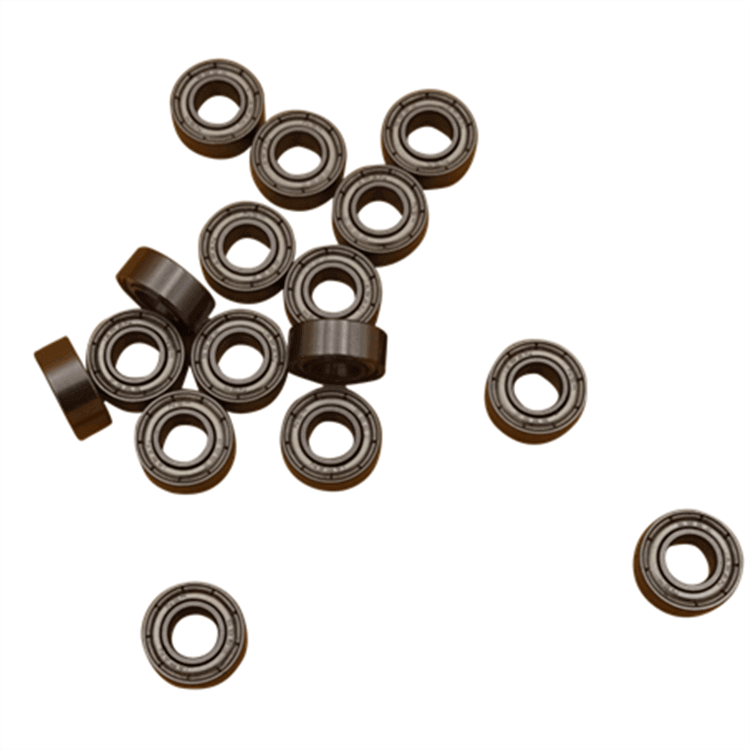 Domestic Appliance of miniature bearings 
Low noise bearing or electric motor bearings (EMQ grade bearing-) can be supplied for use i many different domestic appliances such as vacuum cleaners, food mixers or washing machines.
Electric Motor miniature bearings 
Low noise bearing (EMQ or V2) and extra low noise bearing (EMQ2 or V3) can be supplied for noise or vibration critical applications. These include miniature motors such as hard disk drive motors, servo motors, encoders, vcr capstan motors, vcr drum spindles and polygonal mirror scanner motors.
Fishing Reel miniature bearings 
Many of our thin-section bearings are used as high spec reel bearings and our EMQ2 low vibration bearing with oil lubrication spin freely and quietly. These low noise bearings are more popular than many hybrid steel-ceramic bearing as they are much quieter and smoother than the low grade hybrid bearings that are sold worldwide.
Food Machinery miniature bearings 
Our stainless steel food grade bearings with approved food greases can be used as food industry bearings for example motor bearing or food conveyor bearing.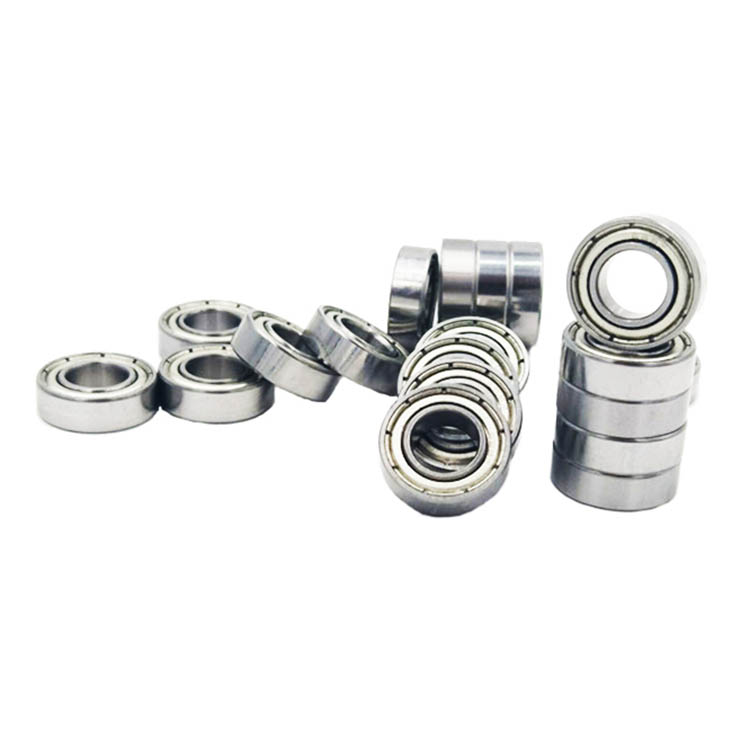 Instrument
We hold stock of many sizes of high precision, oil lubricated or lubricant free instrument bearing for use in small measuring instruments.
Medical Equipment
We supply stainless steel instrument bearings and larger bearings to many manufacturers of medical equipment.
RC Models of
We stock many model bearings for use in radio control cars, slot cars, planes, boats and helicopters as well as model trains. Most of the applicable sizes will be found in the miniature (metric or inch) bearing catalogue section. Check thin-section bearing for anything bigger. Thrust bearing is listed separately.
Skate Bearings
Roller skate bearings, skateboard bearings and in-line skate bearings are available with low noise and easy rotation. These are all noise and vibration tested and we offer these with steel balls or ceramic balls and also stock a stainless steel version.