Reasons for premature damage of bike ball bearings-(Pollution)
Bicycles, especially cross-country bikes, are often in contact with muddy water. Although modern high-end bicycle axles use rubber-sealed bike ball bearings and high-pressure O-shaped rubber seals on the outside, they can only reduce muddy water intrusion to a certain extent. It is almost impossible to avoid contamination of bike ball bearings, especially high-pressure water gun washing, long-term off-road in muddy water environment, continuous rainy riding, etc.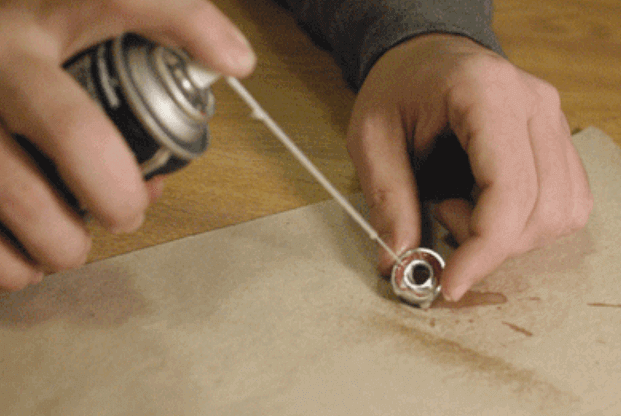 Bike ball bearings are precision parts. The smaller the bearings, beads, pans, and bowls, the smaller the gap between them. If the grease of the bike ball bearings is contaminated, the life of the bike ball bearings will not be reached. Premature damage occurs, and at least 14% of the proportion of such damage is caused by pollution problems.
The way to deal with the pollution of bike ball bearings is: replace the grease in time after use in harsh environments. This job sounds complicated and complicated. In fact, it is much simpler and more convenient than replacing bike ball bearings. Contact us and we will specifically refer to bike ball bearings. The oil change work for meticulous shooting and anatomy is actually very simple.

Reasons for bearing damage in advance-(improper lubrication)
Although it is possible to install "maintenance-free" rubber-sealed bike ball bearings, 36% of the bike ball bearings that failed prematurely are still caused by incorrect application of grease technology.
Any improperly lubricated bike ball bearings will inevitably fail prematurely. Because bike ball bearings are parts of the hub that are not easy to assemble and disassemble, and incorrect grease is used congenitally, and the grease is not replaced in later use, or If the grease is not replaced in time after carbonization, deterioration and pollution, it is difficult for the hub of bike ball bearings to have a long enough life and good lubricity.
Bike ball bearings are mostly small-size deep groove ball bearings, such as 609, 6000, 6001, 6200, 61803. These bike ball bearings are industrially used for the stator and rotor of small-scale motors, and such small Bike ball bearings are usually pre-installed with low viscosity, high lubricity grease when they are purchased.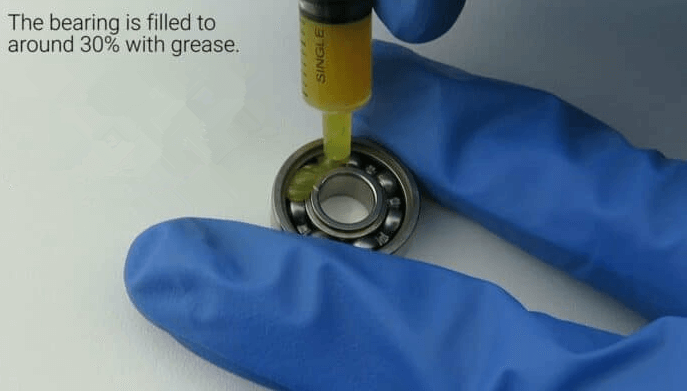 And we used to buy and use a lot of expensive greases in the past, such as the LGMT-2 synthetic lithium base grease we bought in the past, which is a low-torque, low-friction, small motor lubricant. It is also expensive, but the viscosity of this oil is only 110, which is poor in high load, extreme pressure, and reciprocating ability.
According to the use of the bicycle axle, this should be a low speed and high extreme pressure (because a lot of pressure is only concentrated on a few small bike ball bearings, and more pressure will be generated when the impact jumps), so we later chose LGEP-2 synthetic lithium-based grease, although the price is expensive, but its viscosity reaches 200, high load, high water resistance, high rust resistance, high shock resistance, although it is not as good as LGMT-2 in low torque friction index, but But it is completely suitable for the front and rear bottom axles of the bicycle and the headset (today we use LGEP-2 lubrication in the repair of some old hubs, such as rm40).
Reasons for premature bearing damage-(improper assembly)
Another reason for the damage of the bike ball bearings as high as 16% is that the improper assembly, wrong or violent installation method has caused those bike ball bearings to be hit hard on the bearing ring when they are installed.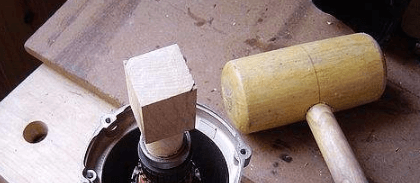 In order to allow the bike ball bearings to clamp the shaft and prevent the friction phenomenon of the bushing (this phenomenon will instantly generate high temperature on the high-speed rotating machinery, causing the lubricating oil to dry up and even lead to thermal expansion, resulting in shutdown), so the bike ball The inner ring and outer ring of the bearings use a kind of "interference" phenomenon. In layman's terms, the shaft is larger than the inner diameter. This interference requires a lot of force to install, and this kind of installation strikes the bike ball bearings. It requires a lot of force, which will cause damage to the bearing during the knocking process. Therefore, large bearings in industry usually use heating, hydraulic jacking and other methods.
Bicycles use rubber-sealed deep groove ball bearings. Such bearings are most afraid of knocking (needle roller bearings and large bike ball bearings have a slightly stronger resistance to knocking), and heating installation methods cannot be used, but because bicycles The interference of bike ball bearings is very small, so it is relatively safe to use a rubber hammer to knock in, but the backing of the pusher needs to have a very flat surface, and the use of static pressure, such as a vise, is The best way.
Contact us, we can teach you how to install in video.
Welcome to contact me to get the price of bike ball bearings!
Contact: Miya
Email: [email protected]
Skype: [email protected]
MP/Whatsapp: +8618363031398
Wechat:18363031398