Double groove ball bearings are suitable for bearing arrangements where the load capacity of a single row deep groove ball bearing is insufficient. For the double groove ball bearing with the same outer diameter and inner diameter as the deep groove ball bearing, its width is larger and the load capacity is also much higher than that of the single row deep groove ball bearing of the 62 and 63 series.
Standard deep groove ball bearings have normal radial internal clearance.
misalignment
Any misalignment between the inner and outer rings of a double groove ball bearing will cause additional loads. Thereby increasing the load on the steel ball and the cage and shortening the working life of the bearing. Therefore, the allowable angle error is only 2 arc minutes. Any larger angular error will result in an increase in noise.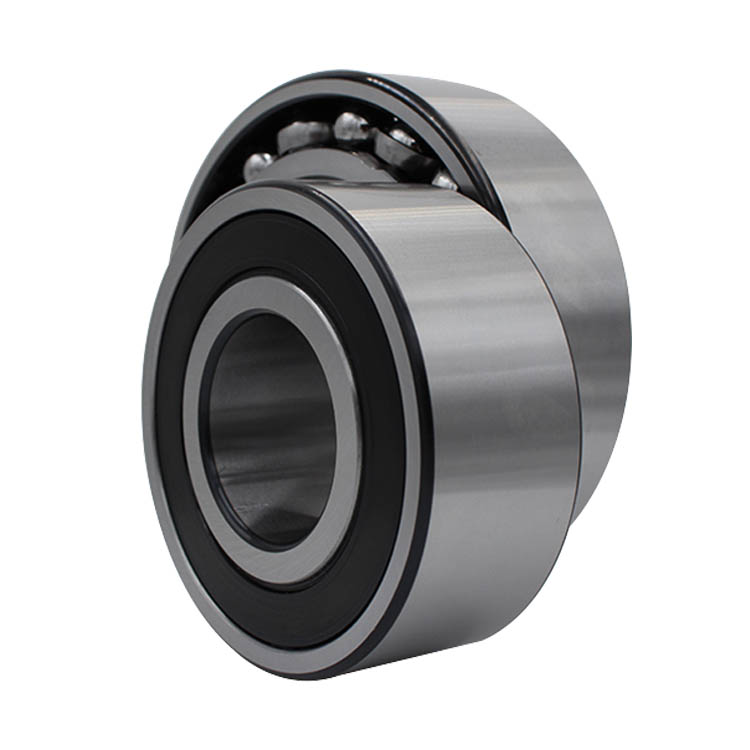 cage
The double groove ball bearing is fitted with two glass fiber reinforced nylon 66 cages. The suffix is ​​TN9.
Deep groove ball bearings with nylon cages can operate at temperatures up to 120°C.
The characteristics of the cage are not affected by the lubricants used in general rolling bearings, except for some synthetic oils or synthetic oil-based greases and lubricants containing a large amount of extreme pressure additives in high temperature applications.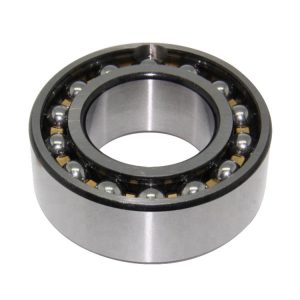 application
minimum load
For good operation of double groove ball bearing. Double groove ball bearings, like all ball and roller bearings, must withstand a certain minimum load, especially at high speeds or accelerations, or when the direction of the load changes rapidly. Under these conditions, the inertial forces of the ball and cage and the friction in the lubricant will adversely affect the rolling of the bearing, and a sliding movement between the ball and the raceway that may be detrimental to the bearing may occur.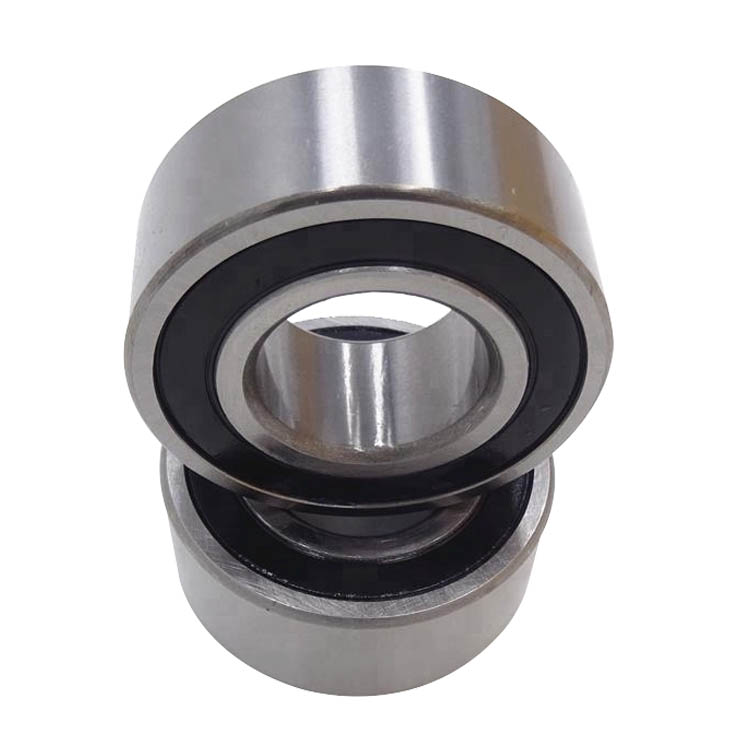 Precautions for use
In the case of low temperature starting or high grease viscosity, a larger minimum load may be required, and the weight supported by the double groove ball bearing, plus the external force, usually exceeds the required minimum load. If the minimum load has not been reached, the bearing must be subjected to an additional radial load.
Axial load carrying capacity
If the double groove ball bearing is to bear pure axial load, it should not exceed 0.5Co in general. Excessive axial loads may significantly reduce the bearing service life.