Choose us fluro gelenklager
The FLURO production program includes Rod Ends and Spherical Plain Bearings Series E and K to DIN ISO 12240 (Spherical Plain Bearings DIN ISO 12240-1, Rod Ends DIN ISO 12240-4).
For different application situations parts requiring lubrication or maintenance-free versions are offered, as well as different materials are available.
Rod Ends and Spherical Plain Bearings guarantee the unproblematic function, even there, where they are exposed to a high or continuous load. The question which parts should be used and when they should be replaced is of importance.
As selection criteria, the application demand and the loads which are applied on the bearing, such as tilting angle, strength, surface pressure, pull and push force, internal play, a way of connection etc. are important. The more detailed the application and environmental conditions, such as temperature changes, vibration, contact with water, salt, acids etc. are specified, the more an unproblematic function can be guaranteed. Determined are the condition, the optimal adjustment, and the regular operation.
fluro gelenklager supports customers when deciding between maintenance free or regreasable Rod Ends, the choice of material and the surface treatment condition as well as presetting. The aim is to achieve the highest possible life and operation time.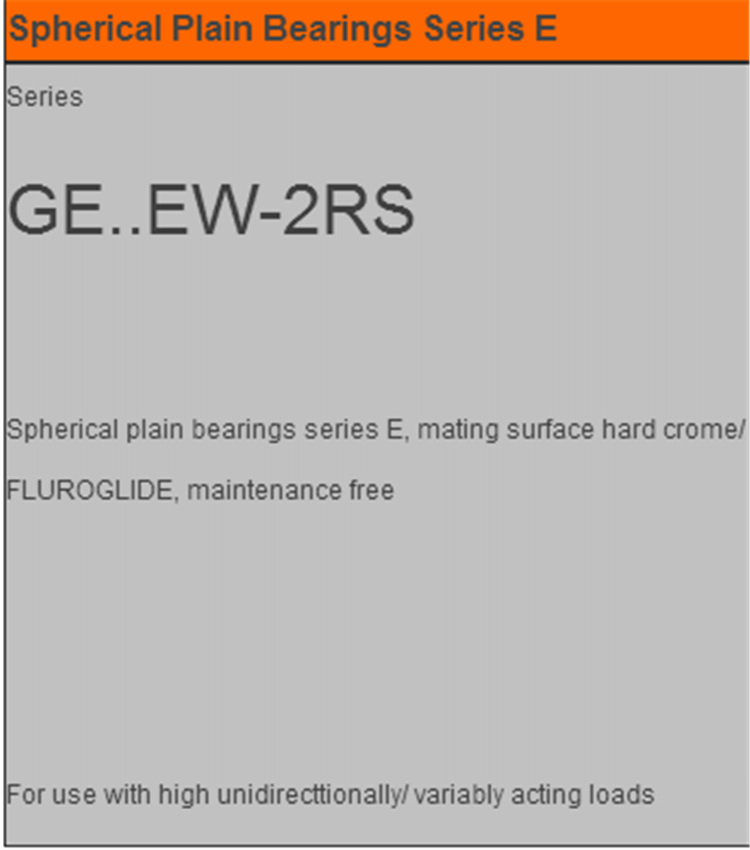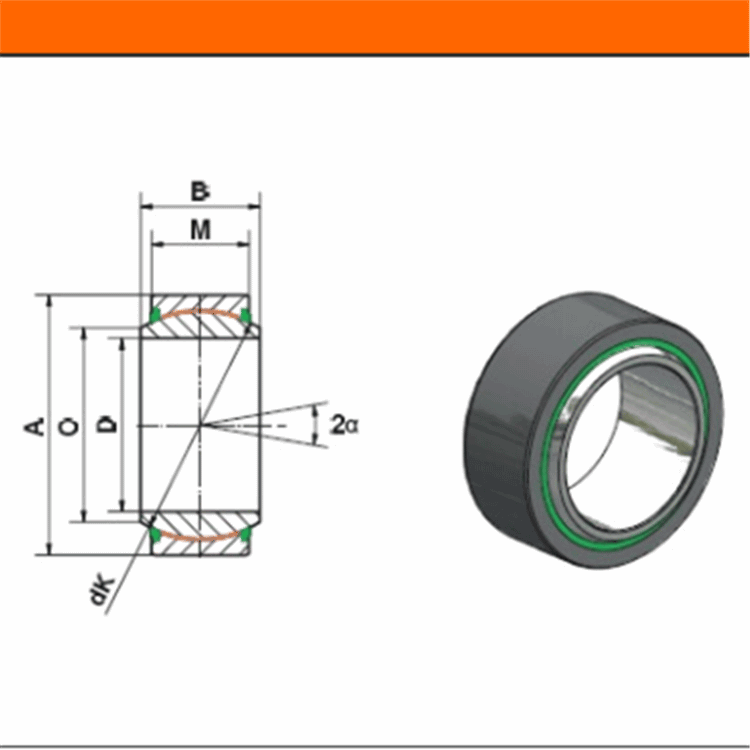 fluro gelenklager products
- maintenance free
- steel on steel
- stainless
- with lubrication fittings
- completely stainless
- with Seals
- with Threaded Bolt
- with CETOP dimensions for pneumatic cylinders
Rod End and Spherical Plain Bearings with inches dimensions on request
- with lubrication fittings
- maintenance free
Hydraulic Rod Ends
- with female thread, cracked, with jam nuts
- with the weldable end for cylinder bodies and piston rods
- specials on request
Special Rod Ends and special Spherical Plain Bearings
- made from special materials
- with special measurements
- production according to customer's drawing
Locking Nuts in all available threads
- right and left-hand thread
- also available in stainless steel
Rubber Protector Cap for Rod Ends
- made from Neoprene
- resistant to oil, grease, and chemical components
- temperature range from -20° til +120° Celsius or -4° till +248° Fahrenheit
Precision parts turned and milled to customer's drawing
- individual parts and assemblies in small batches to customer's drawing
- precision items produced from all materials capable of being machined
- please request brochure and machine list
- mounting of assembled components
If you have any questions about the bearings, please contact me.
Contact: Ellen
Email: iko@zyslbearing.com
Skype: +8618668909563
MP/Whatsapp: +8618668909563
Wechat:18668909563