The DuraSense system has been developed to automatically lubricate linear recirculating ball bearing and guideway assemblies. The system uses built-in lubrication and vibration sensors to automatically lubricate related components without manual lubrication. It also provides the precise lubrication required for individual linear shafts based on load and other factors, monitoring up to 6 brackets on 1 shaft .
The DuraSense system is reported to prevent under- and over-lubrication, extending machine life and reducing failure rates. It also detects malfunctions in the relubrication system, such as leaking hoses or clogged lubrication nipples. The DuraSense system eliminates the need for sophisticated monitoring using pressure sensors, such as those used in centralized lubrication systems. And it can protect even interconnected systems without causing costly downtime.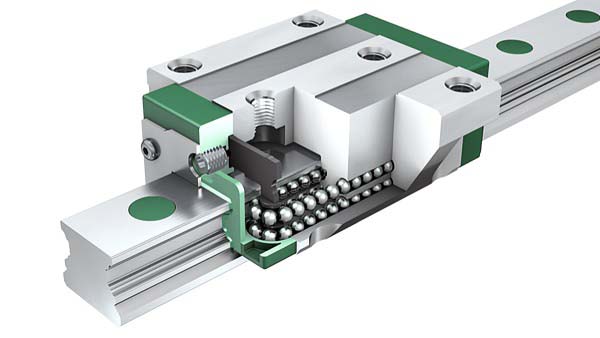 If the recirculating ball bearing system only moves a short distance, the system will reduce the frequency of the lubrication pulse; if the load is heavy, it will increase the frequency. If the bracket is contaminated by foreign objects or fluids, the built-in vibration sensor detects this through solid sound transmission and triggers lubrication pulses to remove pollutants and lubricants.
Without this function, the guidance system will continue to operate with contamination on the rolling contact surface until the next planned lubrication, which may cause serious system damage.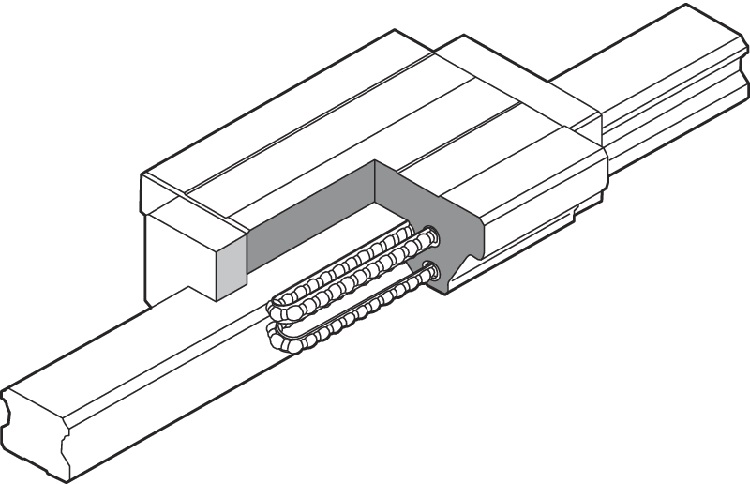 The DuraSense system also helps determine the remaining life of linear recirculating ball bearing, roller bearing and guideway assemblies. After long-term operation of these components, material fatigue may occur near their surfaces. The measurement system detects this and increases the frequency of relubrication pulses. The shaft runs smoothly while maintaining product quality for a longer period of time.
Even if the linear recirculating ball bearing system continues to operate in this situation, shorter intervals between lubrication pulses can be sensed and used to predict the remaining useful life of the navigation system. This kind of operation, which will be provided as a digital service in the future, can arrange maintenance work based on actual operating data and system conditions.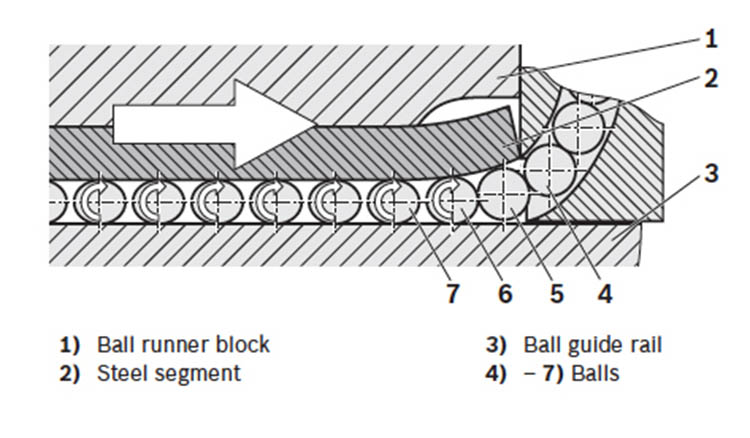 In addition to eliminating the need for manual lubrication, it also means that machine manufacturers will no longer be limited by the limited control options offered by centralized lubrication systems. The system is suitable for Schaeffler's KUVE and KUSE 4- and 6-row linear recirculating ball bearing and guideway assemblies and their RUE linear recirculating ball bearing and guideway assemblies. The sensor can be placed on either side of the bracket or on the left or right side of the end piece.
Linear recirculating ball bearing and guideway assemblies were first introduced with automatic lubrication in 2017 and are now further extended to ball bearing systems.