LV (RV) series v groove guide bearing
The LV (RV) series v groove guide bearing can be widely used for cylindrical guides or 120° V-shaped guide rails. Unlike the LFR series of rollers, the LV series v-groove guide bearing has a large adaptability to the size of the guide rails. Each guide can be fitted with a wide range of guide rail diameters, which can be widely used in heavy-duty guide rails, mobile equipment, and straightening machines.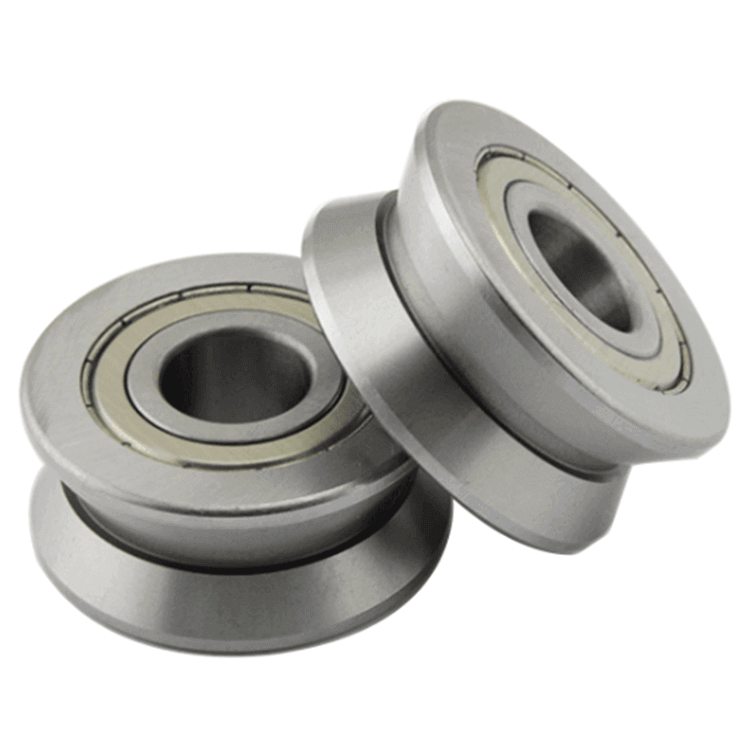 The v groove guide bearing adopts the internal structure design of the double row angular contact ball bearing and the thickened outer ring to make the bearing have higher bearing capacity.The v groove guide bearing is made of high-quality bearing steel (AISI52100 or stainless steel AISI440C), heat-treated and precision ground, and filled with long-life high-quality multi-purpose grease. The bearing is dustproof with a metal dust cover. Bearings are also available with bearings with concentric and eccentric shafts.
v Groove guide bearing The outer ring has a relief groove at the bottom of the V-shaped groove. If the undercut is not allowed, the ZYSL bearing company can order the bearing without the undercut, or other V-angle bearings can be customized.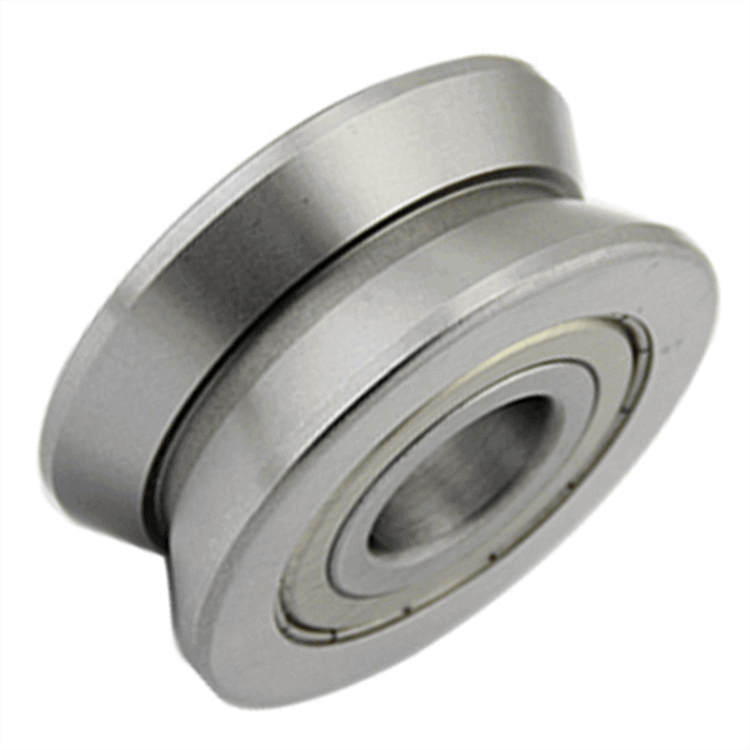 The guiding system using the ZYSL bearing (RV) LV series v groove guide bearing has the following features:
1.v groove guide bearing has small resistance, long service life and wide application: ZYSL's V-shaped surface of LV (RV) series v groove guide bearing has been finely ground and has a surface roughness of Ra0.32. The V-groove of the bearing has a good parallelism with the mounting plane of the inner ring. During operation, the force between the v-groove guide bearing and the cylindrical guide rail is stable, and the friction resistance is small.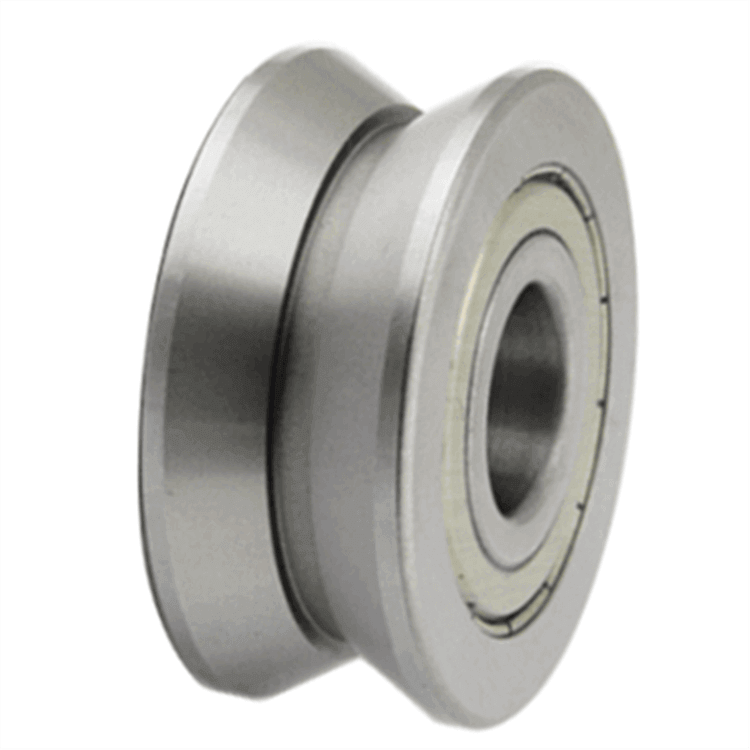 2.v groove guide bearing installation is simple and convenient: v groove guide bearing is equipped with eccentric shaft and concentric shaft, which makes the installation very convenient. Adjust the eccentricity of the eccentric bearing to get the proper preload.