Rolling bearings for sale, do you know its lifetime?
Rolling bearings for sale, but about its lifetime, what do you know?
Bearing life
The performance of rolling bearings varies depending on the application and must be maintained during the specified period. Even if the bearing is used for a certain purpose correctly, after a certain period of time, noise and vibration. Increased, due to wear caused by decreased precision, grease aging, rolling surface fatigue peeling, cannot be used. The period until the bearing is not usable is a broad bearing life. Each is called: Noise life, wear life, grease life, rolling fatigue life, and more. In addition to the above-mentioned life, the phenomenon that the bearing can no longer be used is: sintering, fracture, crack,
Ferrule damage, seal damage, etc. These should be differentiated as bearing failures and bearing life.
Many of the causes of these faults stem from the wrong choice of bearings, shafts, bearing boxes, and surrounding settings. Poor metering, poor installation, usage or maintenance errors.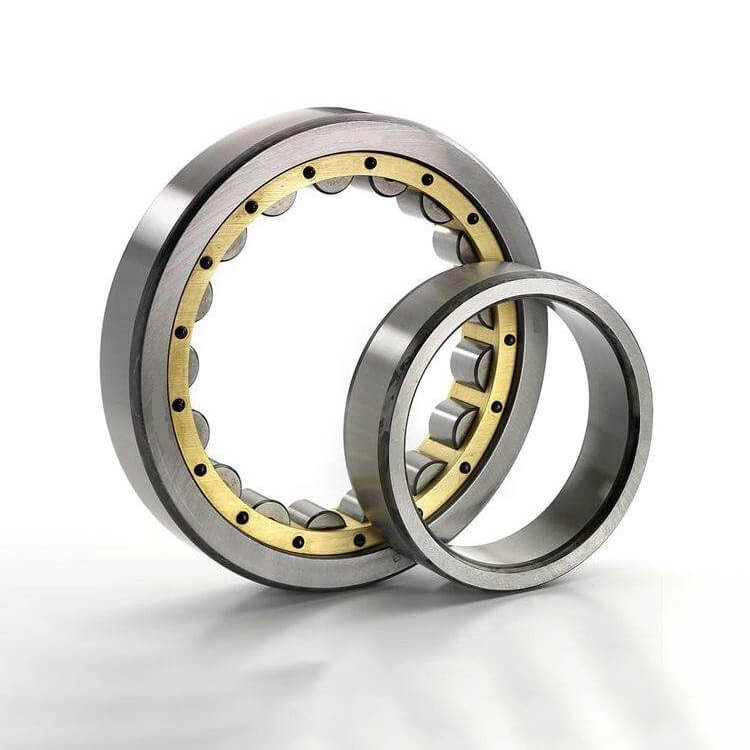 2. Rolling fatigue life * Rated fatigue life
The bearing is subjected to load operation, the rolling surfaces of the inner ring and the outer ring, and the rolling surface of the rolling elements, due to
Repeatedly bearing, material fatigue, appearing on the raceway or rotating surface called Flaking
Fish scale damage. The total number of rotations until the earliest occurrence of Flaking is called rolling fatigue. The longevity of life is often called a narrow sense of life.
The so-called rated fatigue life refers to a group of bearings of the same type operating one by one under the same operating conditions, of which 90% of the bearings can avoid the total number of Flaking operations due to rolling fatigue. When the rotation speed is constant, the total operating time is used to indicate the rated fatigue life.
Rolling bearings for sale, are you interested in our bearings?
If you want to place the order, please contact me, if you have any questions, it is no problem, please tell me, I will try my best to help you choose.
Contact: Ellen
Email: iko@zyslbearing.com
Skype: +8618668909563
MP/Whatsapp: +8618668909563
Wechat:18668909563