What are the characteristics and advantages of ceramic thrust bearings?
Advantages of ceramic thrust bearings:
Full ceramic thrust bearings have anti-magnetic and electrical insulation, wear-resisting and corrosion-resistant, oil-free self-lubricating, high temperature resistance and high cold resistance, etc. It can be used in extremely harsh environments and special working conditions. The ferrules and rolling elements of the ceramic thrust bearings are made of zirconia (ZrO2), silicon nitride (SI3N4) ceramic materials, and the cage is made of polytetrafluoroethylene (PTFE). Glass fiber reinforced nylon 66 can also be used. GRPA66-25), special engineering plastics (PEEK, PI), stainless steel (AISI SUS316, SUS304), brass (CU), etc.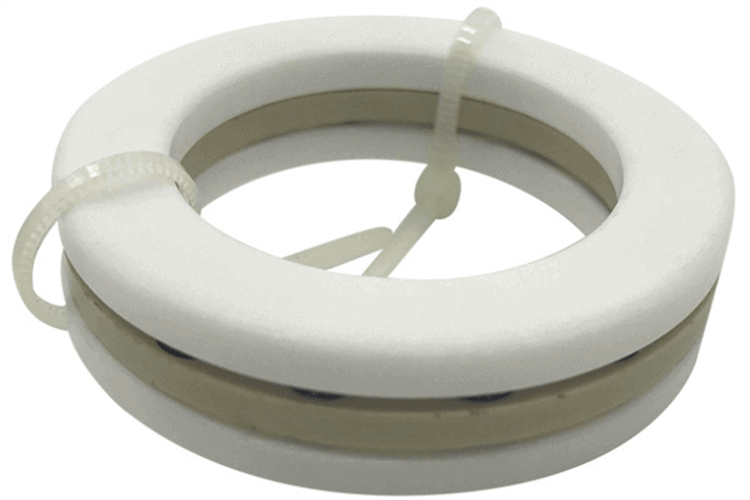 Characteristics of ceramic thrust bearings:
1. High speed: The ceramic thrust bearings have the advantages of cold resistance, low elasticity, high pressure resistance, poor thermal conductivity, light weight and small friction coefficient. They can be applied to high speed spindles of 1200 rpm/7500 rpm and others. High precision equipment.
2. High temperature resistance: the ceramic thrust bearings material itself has a high temperature resistance of 1200 ° C, and self-lubricating, the normal use temperature is between 180 ° C and 260 ° C, does not cause expansion due to temperature difference, full ball silicon nitride ceramic thrust bearings are normal The use temperature is 800-1000 ° C and can be used in high temperature equipment such as furnace, plastic, steel and so on.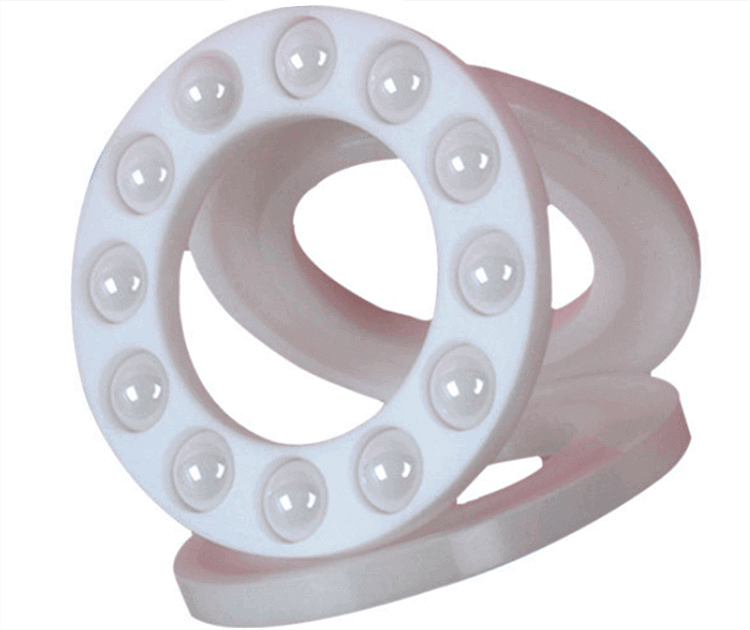 3. Corrosion resistance: The ceramic thrust bearings material itself has corrosion resistance and can be applied in the fields of strong acid and alkali alkali inorganic organic salt, sea water, etc., such as electroplating equipment, electronic equipment, chemical machinery, shipbuilding, medical equipment, etc.
4. Anti-magnetic: due to non-magnetic and dust absorption, it can reduce the early thrust of ceramic thrust bearings, noise, etc., can be used in demagnetization equipment, precision instruments and other fields.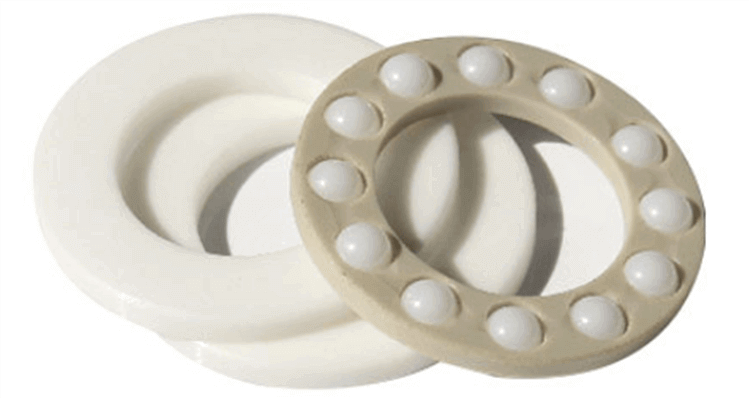 5. Electrical insulation: Due to high electrical resistance, it can be used for electrical damage bearings. It can be used in various electronic devices that require insulation.
6. Vacuum: Due to the unique oil-free self-lubricating properties of ceramic materials, in ultra-high vacuum environment, silicon ceramic full thrust bearings can overcome the problem of lubrication that cannot be achieved by ordinary bearings.
All specifications of ceramic thrust bearings or other types of ceramic bearings can be produced in our factory!
If you need the ceramic thrust bearings or other bearings, please contact me any time!
Contact: Miya
Email: ntn@zyslbearing.com
Skype: ntn@zyslbearing.com
MP/Whatsapp: +8618363031398
Wechat:18363031398