Since a bearing can use different bearing seats, and a bearing seat can also choose different types of bearings at the same time, there are many varieties of flange pillow block bearings.
The outer flange pillow block bearings seat is divided into vertical seat (P seat), square seat (F seat), diamond seat (FL seat), circular seat (C seat), boss circular seat (FC seat), and boss seat according to the shape. Square seat (FS seat), dark hole seat (PA seat), hanging seat (FA seat).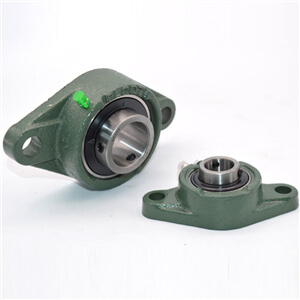 Split flange pillow block bearings are divided into SN2, 5, 3, and 6 series according to the selected bearings and shaft requirements. SNL2, SNL5, and SD have 2, 5, 3, 6, 3100, 3000, and 3200 series.
Flange pillow block bearings housings are divided into: split bearing housings, sliding bearing housings, rolling bearing housings, bearing housings with flanges, outer spherical bearing housings, etc.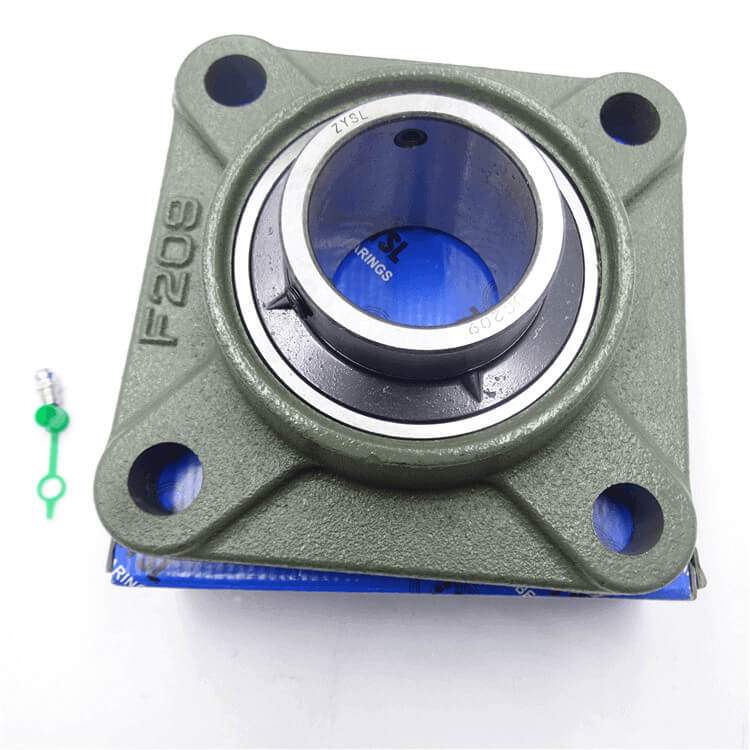 Flange pillow block bearings are composed of flat ball bearings with seals on both sides and cast housings. The internal structure of the bearing with seat is the same as that of the deep groove ball bearing, but the inner ring of this kind of bearing is wider than the bearing. The outer ring has a truncated spherical outer surface, which matches the concave spherical surface of the bearing seat and can be self-aligning.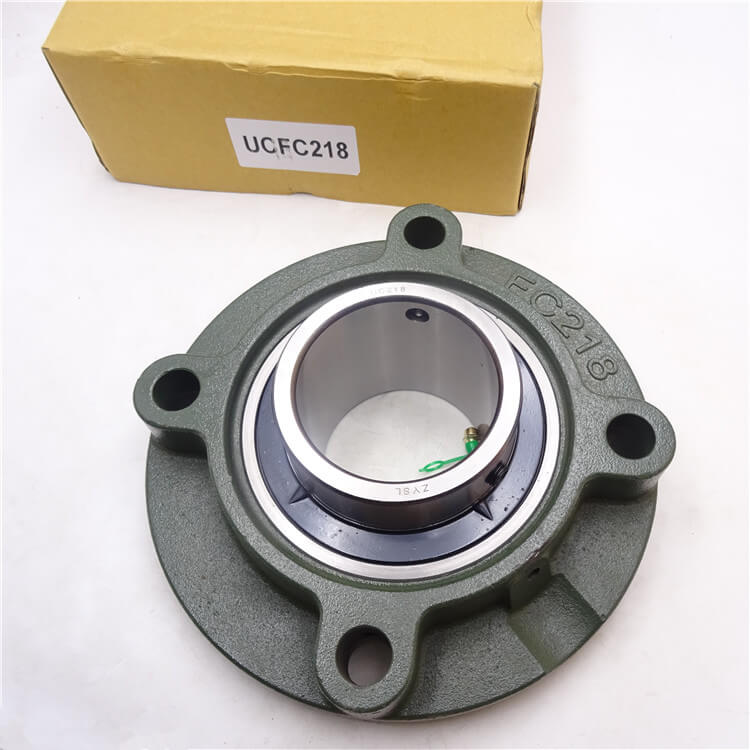 Features: Usually there is a gap between the inner hole of this kind of bearing and the shaft, and the inner ring of the bearing is fixed on the shaft with a top screw, an eccentric sleeve or an adapter sleeve, and rotates with the shaft.
Function: Flange pillow block bearings has compact structure, convenient loading and unloading, and perfect sealing. It is suitable for simple support and is often used in mining, metallurgy, agriculture, chemical industry, textile, printing and dyeing, and conveying machinery.