Three minutes to understand flanged ball bearing
Flange bearings from the printer, fax machines to monitors, household products used in everyday life have flanged bearing products to show technical space. In the standard ABEC-1 grade size and accuracy requirements, the bearings produced can meet general-purpose products.
flanged ball bearing advantages:
The flanged series on the outer wheel makes the axial positioning easy; the bearing seat is no longer needed, and it becomes more economical. In order to obtain low friction torque, high rigidity and good turning accuracy of the bearing, a small outside diameter is used. Steel ball. The use of hollow shafts ensures space for lightweight and wiring.
flanged ball bearing features:
The most important feature is the integration of the flange and the bearing. When there is no connection at one end of the shaft and it needs to be fixed on a flat surface such as a plate or a wall, the flange bearing shows its advantages.
In the ultra-small aperture miniature bearings, can be divided into ZZ plate bearing dust cover series, RS rubber bearing seal series, Teflon bearing seal series, flange series, stainless steel series, ceramic ball series. Miniature ball bearings have a wide range of uses. Suitable for high-speed rotation, low friction torque, low vibration, low noise requirements.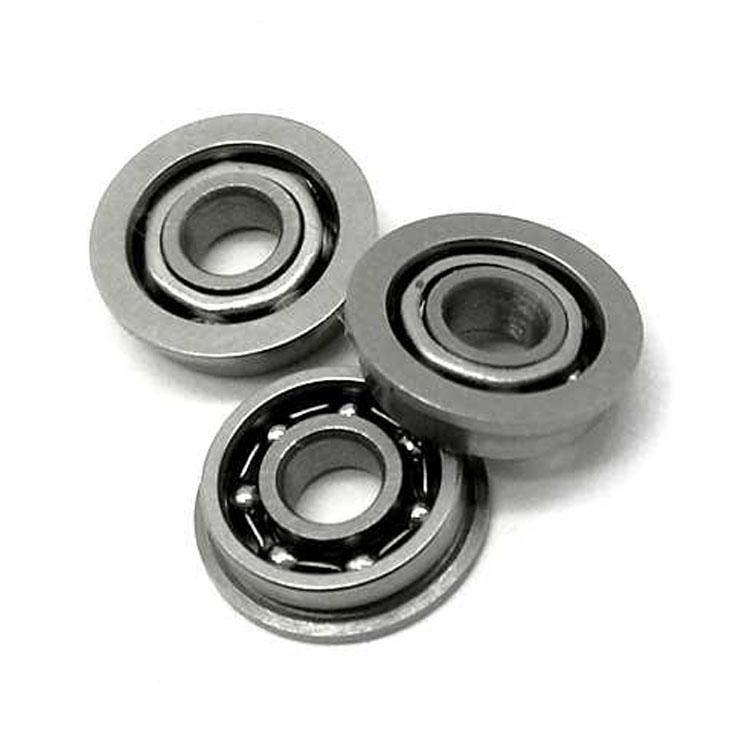 The main purpose of the flanged ball bearing:
Flange bearings are suitable for all types of industrial equipment, small rotary motors, office equipment, micro-motor soft drives, pressure rotors, dental drills, hard disk motors, stepper motors, video drums, toy models, fans, pulleys, rollers, Transmission equipment, entertainment equipment, robots, medical equipment, office equipment, testing equipment, deceleration, transmission, motor optics, imaging equipment, card readers, electromechanical, precision machinery, power tools and toys, etc.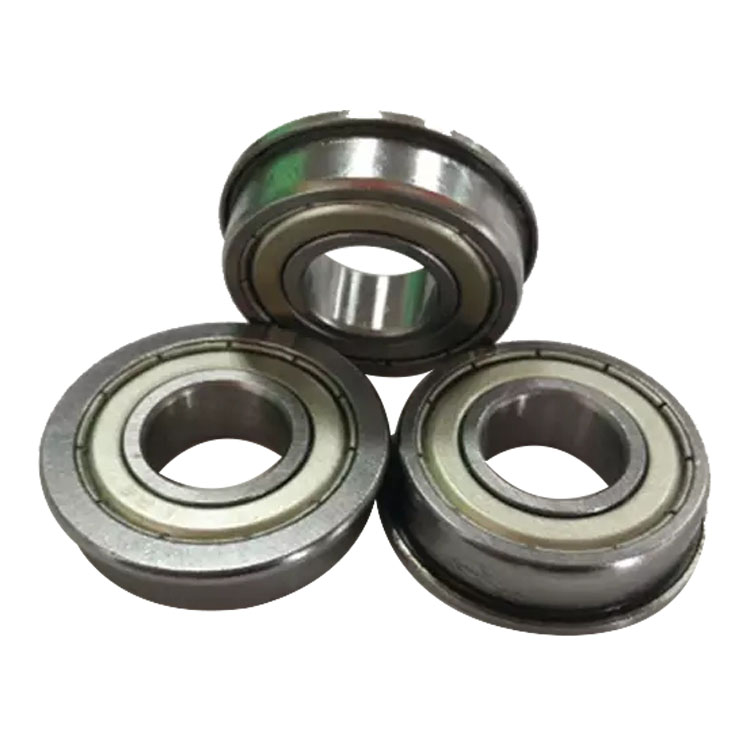 How to extend the service life of flanged ball bearing?
Both buyers and sellers will care about the bearing's lifespan. Such as flange bearings are mainly subjected to a radial load, but also can withstand radial load and axial load. But for the life of the flange bearing is not very understanding, the following teach you to extend the bearing life of the three measures:
(1) In order to make the gap in the radial direction between the bearing holder and the bearing ring larger than the eccentricity, the internal structure is improved;
(2) Using FEM analysis, the retainer strength is improved by optimizing the shape and thickness of the plate;
(3) In order to prevent surface damage caused by reduced lubricating oil, a guide groove was designed in the bearing ring.
If you have any questions about the bearings, please contact me, these are my contact information:
Contact: Ellen
Email: iko@zyslbearing.com
Skype: +8618668909563
MP/Whatsapp: +8618668909563
Wechat:18668909563