four point contact bearing is a separable bearing, which can also be said to be a set of angular contact ball bearings that can bear bidirectional axial load. The inner and outer ring raceways are peach-shaped cross-sections. When there is no load or pure radial load, the steel ball and the ring appear as four-point contact, which is the origin of this name.When only the pure axial load acts, the steel ball and the ferrule become two-point contact, which can bear the bidirectional axial load.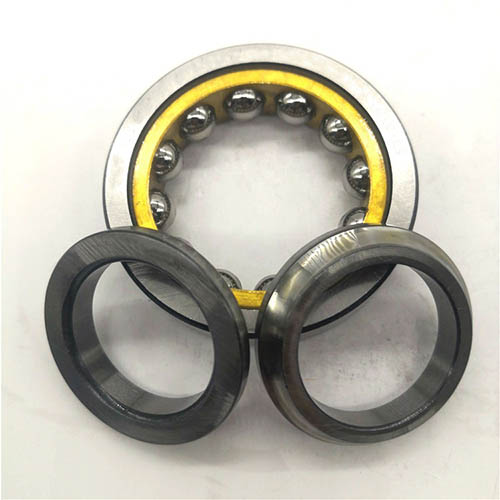 Four point contact bearing moment load, it has the functions of single row angular contact ball bearing and double row angular contact ball bearing. Four-point contact ball bearings can only ensure normal operation when they form two-point contact. Therefore, it is generally suitable for those occasions where there is two-point contact under pure axial load or synthetic load with large axial load. The four point contact bearing has a high limit speed, and it is also suitable for those high-speed running occasions.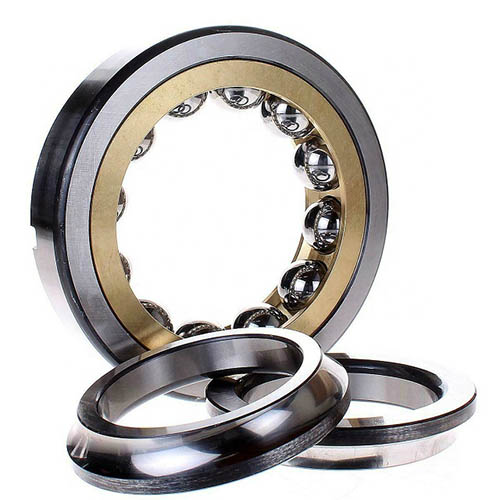 Features of four point contact bearing
The four-point contact ball bearing is a separable structure, and a single bearing can replace the angular contact ball bearing with the front combination or the back combination.
It can bear radial load and bidirectional axial load, and can limit the axial displacement in two directions, but it occupies less axial space than the current specifications of double row angular contact ball bearings.
Compared with other ball bearings, four point contact bearing have a smaller axial clearance and a higher limit speed when the radial clearance is the same.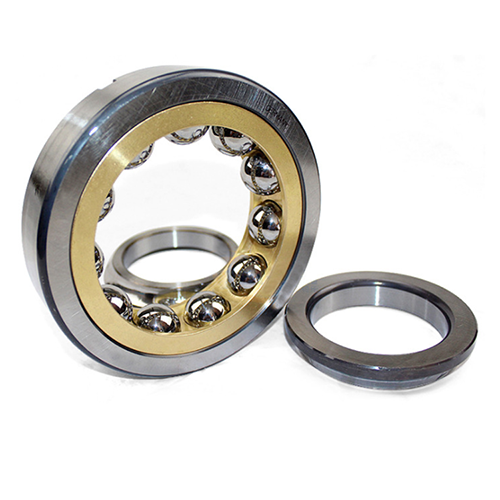 four point contact bearing are suitable for bearing pure axial loads or combined axial and radial loads based on axial loads. Due to the double-half inner ring (or outer ring), the number of balls is increased and the bearing capacity is larger.
Under normal working conditions, when this type of four point contact bearing bears axial load in any direction, a contact angle can be formed. The steel ball contacts the inner and outer raceways at one point to avoid large sliding friction in the contact area. Therefore, the bearing should not be subjected to radial forces and loads.
Welcome to contact me to get the price of four point contact bearing!
Contact: Ellen
Email: [email protected]
Skype: +8618668909563
MP/Whatsapp: +8618668909563
Wechat:18668909563