The heavy duty rod ends joint bearing includes a hole head with an integral rod end forming a rod end seat of a spherical plain bearing. Usually, rod end joint bearings have left or right female threads (inner) or male threads (outer).
As standard, heavy duty rod ends joint bearing are provided with threaded shank with right thread. All rod end bearings have left threads in addition to rod end joints with the model suffix VZ019. These bearings are identified by the model prefix L.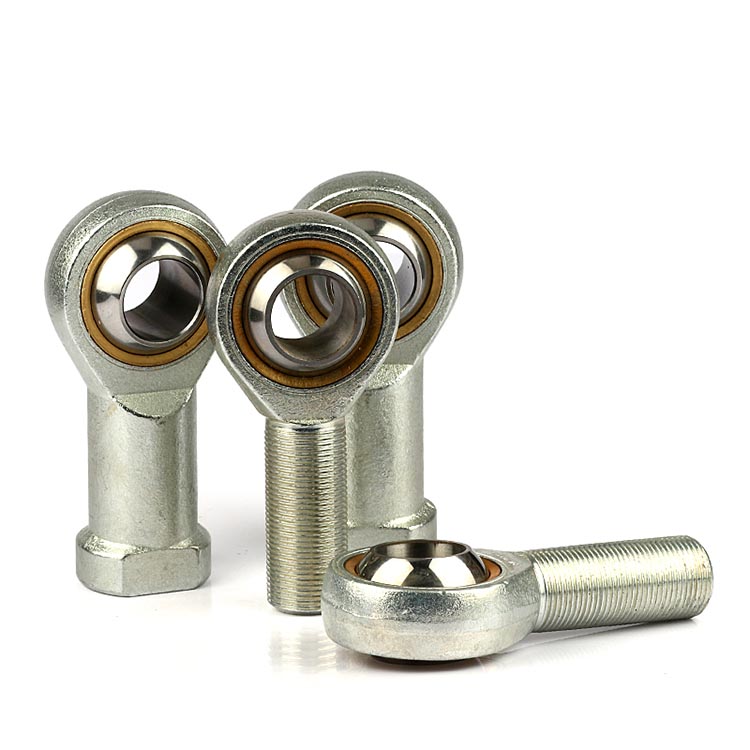 heavy duty rod ends joint bearing can also be used for specific applications, for example, where the heavy duty rod ends joint bearing needs to be secured to the end of the piston rod or to the cylinder base. For these applications, rod end bearings with a grooved shank and a compressible thread section or with a "welding handle" (ie, weldable to other components) are produced.
The heavy duty rod ends joint bearing is mainly composed of an inner ring having an outer spherical surface and an outer ring having an inner spherical surface, and can withstand a large load. According to different types and structures of heavy duty rod ends joint bearing, it can withstand radial load, axial load or combined load of radial and axial simultaneously. Rod end joint bearings are generally used for low-speed oscillating motions, and can also be tilted within a certain range of angles. Depending on their type and construction, it is possible to withstand radial loads, axial loads or combined loads of radial and axial forces. heavy duty rod ends joint bearing are widely used in engineering hydraulic cylinders, forging machine tools, engineering machinery, automation equipment, automotive shock absorbers, hydraulic machinery and other industries.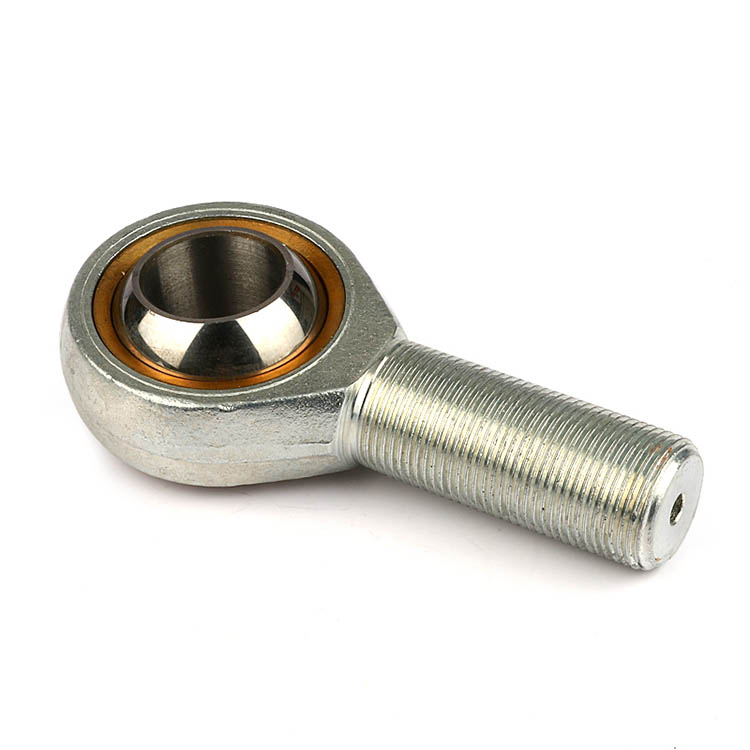 Bearings and heavy duty rod ends joint bearing that require maintenance must be greased prior to use. In addition to some applications, they must be relubricated on a regular basis.
Steel/steel radial spherical plain bearings are made of hardened bearing steel. The high-strength sliding contact surfaces are phosphate treated and treated with a special running-in lubricant. These bearings are mainly used in the following applications:
Heavy static load
Repeated load
Impact load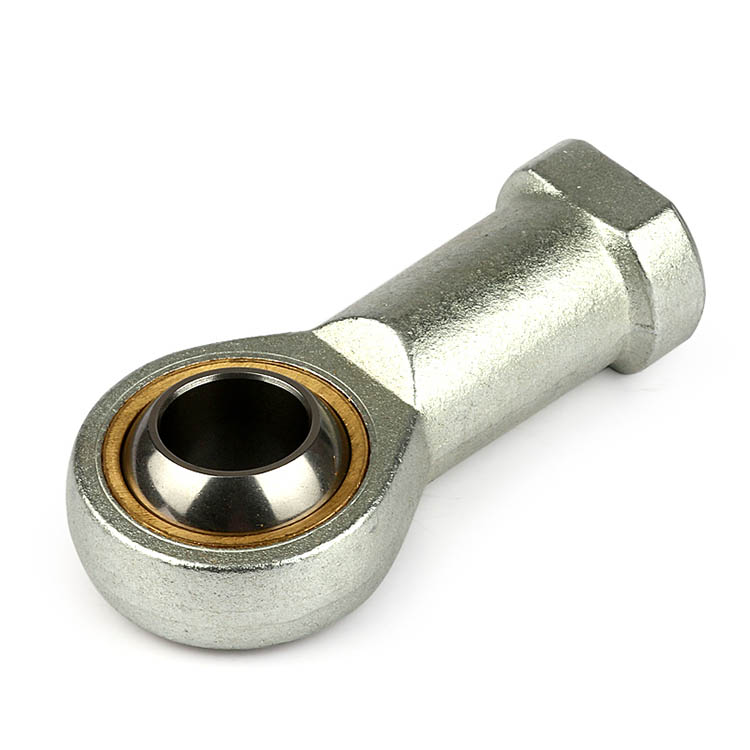 Moreover, they are resistant to contaminants and high temperatures.
For easy relubrication, all steel/steel radial spherical plain bearings have lubrication holes and lubrication grooves on the inner and outer rings - except for some small bearings. Steel/copper rod end joint bearings also require relubrication. However, the requirements for relubrication of such bearings are not as stringent as steel/steel rod end joint bearings because copper's emergency performance is more tolerant than steel.