Do you know cylindrical miniature roller bearings? how to choose it?
Rolling elements are cylindrical roller bearings. The internal structure of the cylindrical roller bearing is arranged in parallel with the rollers. Spacers or spacers are installed between the rollers to prevent the rollers from tilting or rubbing between the rollers, effectively preventing the increase of the rotational torque.
Special cylindrical roller bearings for miniature single-seat racing engines
Deep groove ball bearings are currently designed to increase their load capacity by more than 200%. Therefore, the bearing life and the rebuild interval will more than double. The stiffness of the system will also increase, and all of these features will mean that your engine has more power and torque.
Installation size of miniature roller bearings
The bearing design can be fitted to the world's major engines. If your spindle bearing has a total size of 25x52x15 mm, it can simply be replaced with this high-performance version of the bearing. You do not need to change any part of your engine's interior. Check the crankshaft tolerance before replacing. If your shaft size is 25 -0.010/-0.020 mm, your shaft condition is ideal and you can install this new crankshaft support.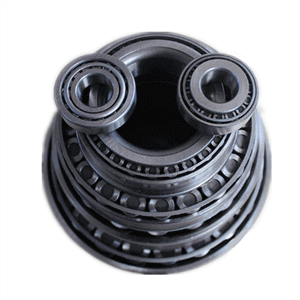 Special clearance of miniature roller bearings
The unmounted radial clearance range of the bearing is designed to ensure continuous and accurate engine performance.
Inner ring design of miniature roller bearings
The inner ring design takes into account the overall application conditions and the misalignment of the shaft in the bearing position. Due to the inner ring raceway design and the independent side ring, we can guarantee good shock resistance and anti-axis misalignment. This will also mean greater reliability even under poor working conditions.
If you are interested in our bearings, please contact me, we will do the best for you!
Contact: Ellen
Email: [email protected]
Skype: +8618668909563
MP/Whatsapp: +8618668909563
Wechat:18668909563