Precision bearing installation manual.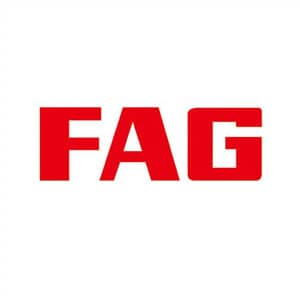 1. Installation and initial lubrication of angular contact ball bearings.
1. Overview everyone knows that installation is one of the key stages in the bearing life cycle. If the correct method and tool are not used to install the precision bearing, it will shorten the service life of the bearing. Initial lubrication is also an important step in the installation process. Choosing the bearing grease suitable for application is the key to obtain the best performance. In addition, the amount of grease used and the lubrication method also affect the bearing life.
2. Several factors that affect the premature failure of the bearing include: improper installation; Improper lubrication; Pollution and fatigue.
3. Several ways of precision bearing installation.
3.1 cold installation small and medium bearings are usually cold installed, using the installation tool to the bearing.
Ring applying force helps prevent bearing damage.
3.2 heating method installation before installation, many users usually adopt high temperature oil bath heating bearing. However, this method may contaminate bearings, leading to premature failure of bearings. Due to its high controllability, efficiency and safety, induction heater is the most commonly used technology for heating bearings.
3.3 hydraulic technology installation at present, a lot of hydraulic equipment has been developed, and hydraulic technology is widely used in bearing installation.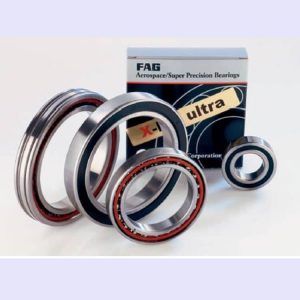 4. Type of lubrication and selection of lubrication.
Angular contact ball bearings generally have four types of lubrication: oil and gas lubrication, oil mist lubrication, jet lubrication and grease lubrication. Oil and gas lubrication is a kind of intermittent drip lubrication. Oil mist lubrication is a continuous lubrication oil atomization and injection into the bearing; Oil injection lubrication is a continuous injection of lubricating oil into the bearing; Grease lubrication is lubricated by grease filling in the bearing.
5. when installation should pay attention to matters Precision high-speed bearing once opened, general need not wash (ultra high speed precision bearings should be cleaning), because of the professional manufacturers in the bearing assembly has repeatedly cleaned, and then coated with dual anti-rust oil after wrapping, so when using general without washing. Do not knock directly during installation to avoid damage to rolling body and raceway; Inner ring and the shaft is generally USES the interference fit or transition fit, but too much surplus quantity will affect the bearing clearance and contact Angle, even the axis are influenced by different degrees of rotation accuracy and bearing working noise; The outer ring and bearing box are generally used for transition or clearance. After the bearing is installed, make sure to run "run", that is, start at low speed and then gradually accelerate until it reaches the working speed.