Radial thrust bearing is divided into thrust ball bearing and thrust roller bearing. Radial thrust bearing is divided into thrust ball bearing and thrust angular contact ball bearing. It is composed of washer and ball and cage assembly with raceway and roller ring with shaft. The shaft ring and the raceway with the shell are called the seat ring. The two-way bearing matches the middle ring with the shaft. The one-way bearing can bear the one-way axial load, and the two-way bearing can bear the two-way axial load. The installation of the seat ring The spherical surface of the bearing has self-aligning performance, which can reduce the influence of installation error. Such bearings are mainly used in automobile steering mechanism and machine tool spindle. Thrust roller bearings are divided into thrust cylindrical roller bearings, thrust spherical roller bearings, thrust. Tapered Roller Bearings, Thrust Needle Roller Bearings.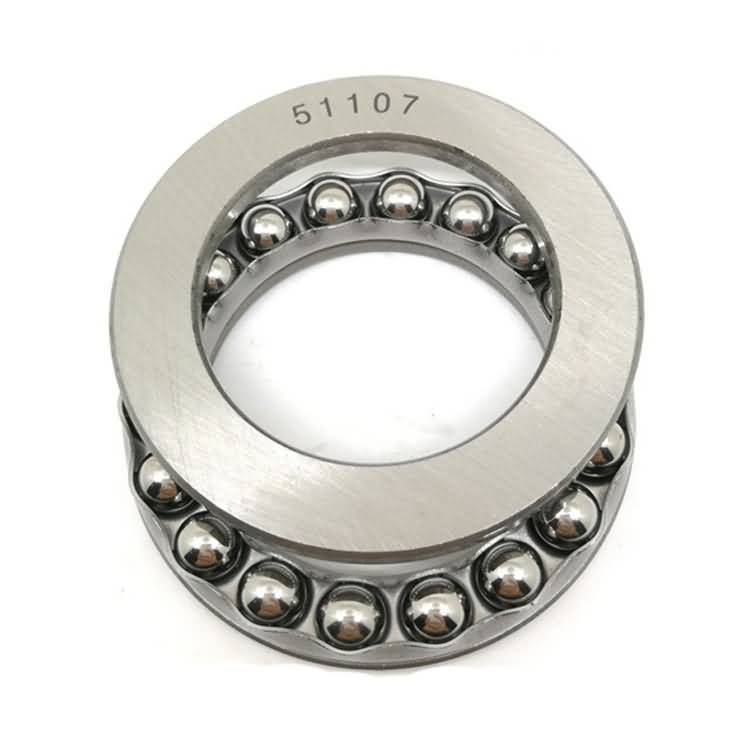 Thrust Cylindrical Roller Bearings are mainly used in oil drilling rigs, steel making machinery. Thrust-aligning roller bearings are mainly used in hydraulic generators, vertical motors, marine propellers. Shafts, tower cranes, extruders, etc. Thrust tapered roller bearings These types of bearings are mainly used: one-way: crane hook, oil drilling rig swivel. Bidirectional: rolling mill roll neck. Plane radial thrust bearing mainly in the assembly axial Loading It is widely used. Although the radial thrust bearing installation operation is relatively simple, but the actual maintenance is still often errors occur, that is, the bearing ring and loose ring installation position is not correct, the result of the bearing is lost, the journal quickly wear. The tight ring is mounted on the end face of the stationary part, ie it is incorrectly assembled. The inner ring of the tight ring is in transition with the journal. When the shaft rotates, the tight ring is brought into motion and friction occurs with the end surface of the stationary part. When subjected to the axial force (Fx), the friction moment larger than the inner diameter is combined with the resistance torque, resulting in tightness. Forced rotation of the ring and shaft mating surfaces intensifies wear of the journal.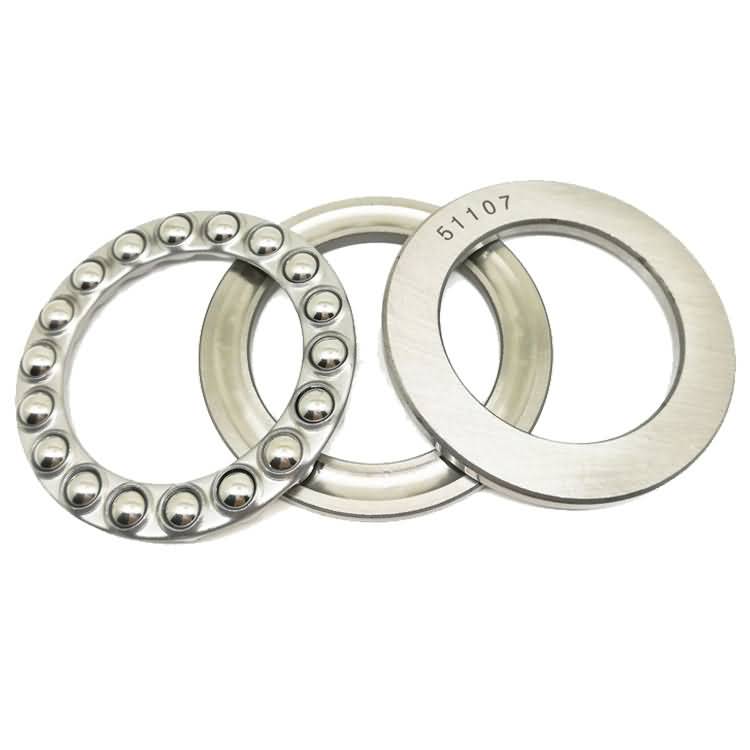 Precautions
The following points should be noted when installing radial thrust bearing.
(1) Distinguish the tight ring and loose ring of the bearing (according to the size of the bearing inner diameter, the difference in the hole diameter is O.1 to O.5mm).
(2) Distinguish the stationary parts of the mechanism (ie parts that do not move, mainly assembly).
(3) In any case, the loose ring of the bearing should always be against the end face of the stationary part.
If you need any brands or any specifications of bearings,please contact me!
Contact:Miya
Email: [email protected]
Skype: [email protected]
MP/Whatsapp: +8618363031398
Wechat:18363031398