The middle of the retaining ring is hollow, and the wall of the ring partially wraps the rolling body, and at the same time, the movement of the rolling body is rolled to move the entire retaining sleeve as a whole.
In general, steel ball retainer bearing are often used in rolling bearings. Due to the high-speed operation of the bearings and sliding friction, the steel ball retainer bearing generate heat and wear, especially if the process continues for a long period of time, which will cause the cage to burn or break. When this happens, the normal operation of the steel ball retainer bearing will be suspended. Therefore, the choice of material for the cage ferrule must first consider the working environment in which it is used.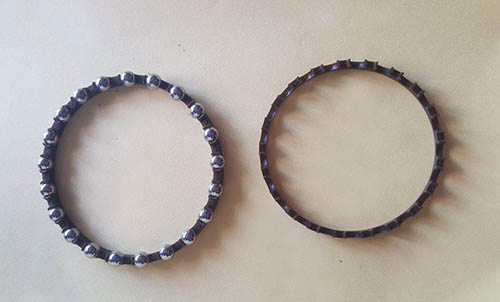 If the steel ball retainer bearing is operated in the above environment, it is necessary to select materials with better strength and wear resistance, and also need to consider good thermal conductivity. In general, copper sleeves and plastic sleeves are better choices for friction. Both have a certain hardness, excellent wear resistance, strong impact tolerance, and also have a very good effect on sensitivity. The plastic cage can also withstand a certain degree of corrosion resistance and is suitable for environments with a certain acidity and alkalinity. On the contrary, if the working environment of the steel ball retainer bearing is not too harsh, the ferrule of the steel ball retainer bearing can replace the aluminum sleeve. Its advantage is light weight, which must reduce the coefficient of friction, so that the additional enhancement of the bearing.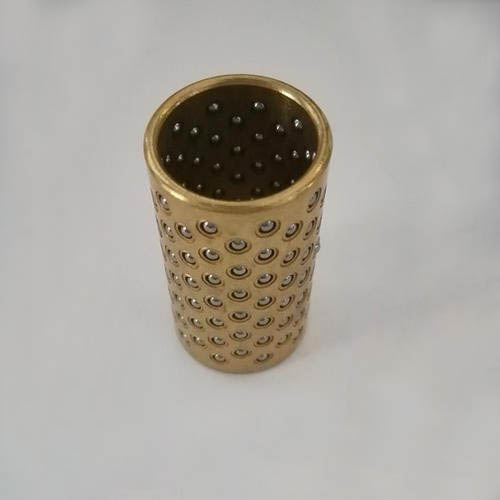 Due to the consideration of the operating environment, the steel ball generally selects the bearing steel ball to match. Because the bearing steel ball has good wear resistance and high impact strength, it is suitable for high-speed rotation in bearings or mechanical machine tools. At the same time, if you consider the working environment, you need to work continuously in water, or operate in an acidic or alkaline environment, you can also rotate the stainless steel ball.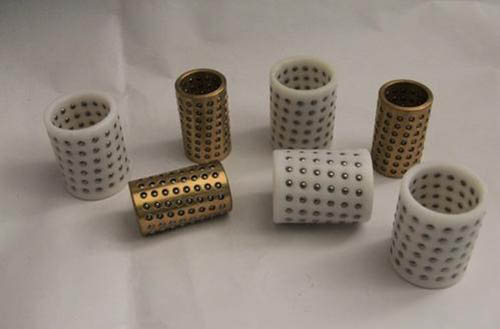 Finally, the specification of the steel ball retainer bearing needs to be determined according to several factors. Determine the suitable steel ball storage rack, according to its guide post diameter (D: diameter), length (L: length), number of holes (AC), row number (RC), steel ball diameter (Do), steel ball (Balls) and steel ball distance (BP) are determined by these factors.
Welcome to contact me to get the price of steel ball retainer bearing!
Contact: Ellen
Email: iko@zyslbearing.com
Skype: +8618668909563
MP/Whatsapp: +8618668909563
Wechat:18668909563