For Pakistan customer, we produce the 6003z bearings as high speed
Recently, our company is too busy, because we have a big order Pakistan customer, he needs 50 thousand our own brand ZYSL 6003z deep groove ball bearings. There is a busy season now, and customers need a big order quantity, our stock is not enough. So we need to produce the 6003z bearings as high speed and high quality.
At the factory, everyone is working hard and carefully supervised at every stage without errors. Although the customer urgently needed the goods and we accelerated production, I must not make mistakes in details.
In the office, our salesmen carefully do their own job. If there is any need, they will immediately assist the factory's work. We have negotiated delivery time with our customers and our customers are very understanding of our work. It is our pleasure to meet such considerate customers.
About the 6003z bearings parameters:
| | |
| --- | --- |
| Product Name | 6003 bearing |
| Material | hybrid ceramic,  Si3N4  or ZrO2 ball, chrome steel or stainless steel ring |
| Brand | NSK |
| Standard | DIN GB ISO JIS BA ANSI |
| Grade | ABEC-3 ABEC-5, ABEC-7, ABEC-9 |
| Clearance | C0, C3 ,C5 |
| Package | tube or carton package |
| Used | hand spinner fidget toy, skateboard |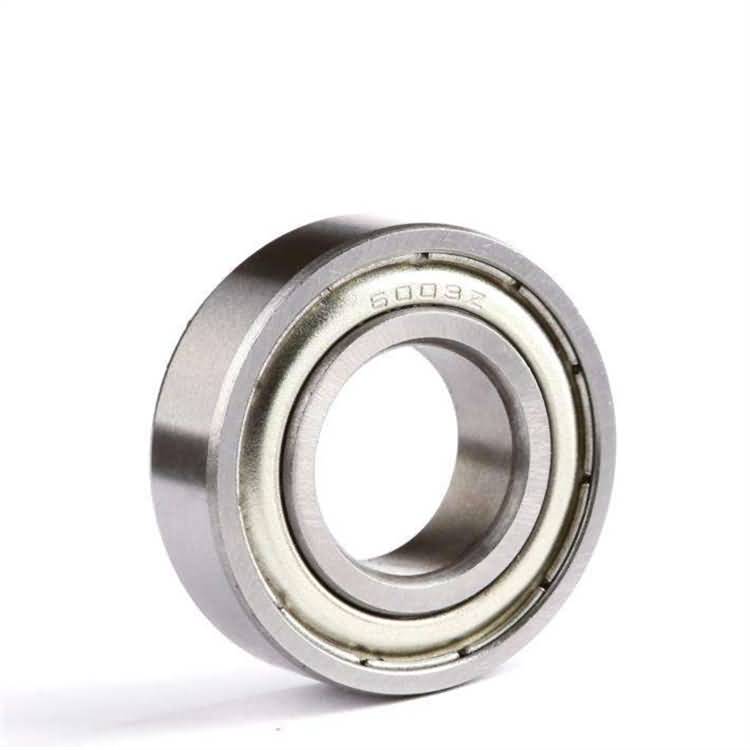 About the other related deep groove ball bearings:
Deep groove ball bearing

Seal: open, ZZ, 2RS Series, material: chrome steel, carbon steel , SS 
Thin wall bearing 

6700ZZ,6700 2RS,6701ZZ,6701 2RS,6702ZZ,6702 2RS,6703ZZ,6703 2RS,6704ZZ,6704 2RS,6705ZZ,6705 2RS,6706ZZ,6706 2RS,6707ZZ,6707 2RS,6708ZZ,6708 2RS,6709ZZ,6709 2RS,6710ZZ,6710 2RS

16000—16026 1614--1624

Mini bearing

684—6856 694--6956  6700--6710  603--6020 626--6210 634—632

60 62 63 series

6000-6026 6200-6020 6300-6318 6404-6417

Inch bearing

R4—R24 RLS4—RLS24 RMS4—RMS24 MR115—MR148 R4AZZ

Non-standard bearing

62001 62200-62216 62301-62311 63000-63010 63800-63803

Flange bearing

F684-F6805 F694-F6905 F6000-F6003

Stainless steel bearing

SS686--SS6826  SS698--SS6924  SS607--SS6024  SS626--SS6224  

SS6300--SS6320  SS6700--SS6716
If you want to place the order, please contact me, if you have any questions, it is no problem, please tell me, I will try my best to help you choose.
Contact: Ellen
Email: iko@zyslbearing.com
Skype: +8618668909563
MP/Whatsapp: +8618668909563
Wechat:18668909563