6 of 608 bearings represent 6 series deep groove ball bearings, 0 is size series, and 8 is that the inner diameter is 8mm. The dimensions are 22mm in outer diameter, 7mm in height and 8mm in inner diameter. Seven balls with a diameter of 3.969mm. 6 balls is also available.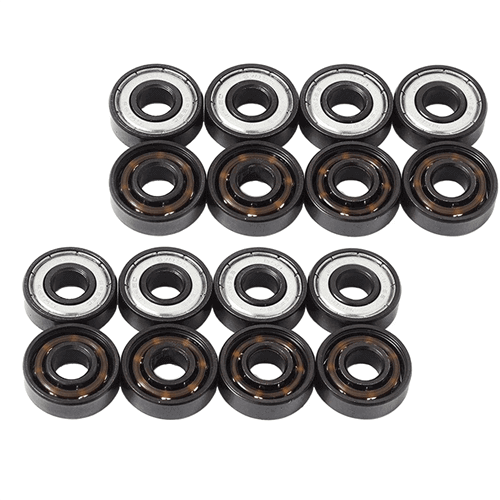 608 inner diameter 8mm bearing materials are generally: carbon steel, bearing steel, stainless steel, ceramics, plastics, etc. 8*22*7, small size, large use. For example, the finger-tip gyro suddenly became very popular, which brought a severe impact to China's 608 bearing market, and the supply of inner diameter 8mm bearing originally produced in China was in short supply.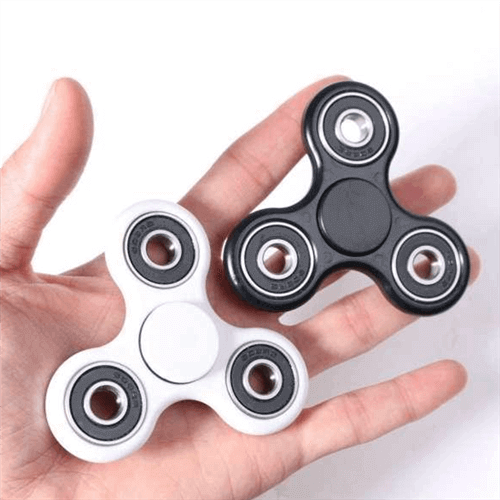 608 inner diameter 8mm bearing is also used on the skateboard in limited motion. The skateboard bearing is an inconspicuous small part of the skateboard, but in fact, the bearing is very important in the whole skateboard hardware. The better the quality and smoothness of the bearing, the better the experience of skateboarding.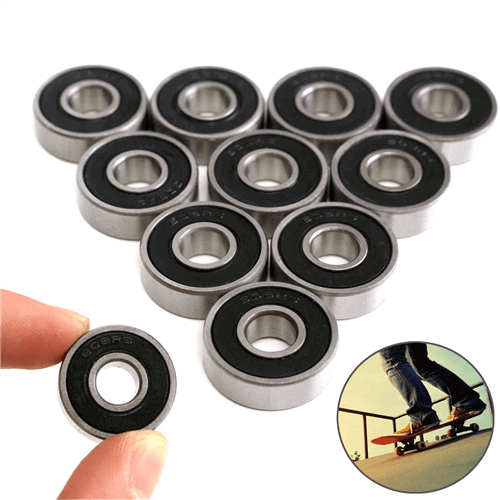 608 inner diameter 8mm bearing can also be used in a series of products such as motors, motors, electronic accessories, casters, pulley blocks, baby carriages, skates, reducers, slide rails, automatic pumps, fans, ATM machines, unmanned aerial vehicles, intelligent robots, etc. It is the most widely used bearing.
The use environment of roller skates 608 inner diameter 8mm bearing will be quite special. Basically, they are exposed to the air, dust, moisture and other cross reactions. At the same time, the use frequency is unstable, and sometimes they will be idle for a month or two. Therefore, special design will be made for rust prevention, such as the dustproof cover will improve the structure of waterproof and dustproof, adjust the amount and viscosity of grease, etc. Too much grease will cause great resistance, and there is a risk of falling out; too little grease will actually cause greater resistance, wear and noise. The daily maintenance frequency of roller skating bearings is not high, and most of them will be replaced or maintained clearly only when the resistance is obviously felt, so it is particularly important to prevent dust and rust when the bearings are used once. The use environment of industrial 608 inner diameter 8mm bearing is relatively simple, driven by machines, with enough lubricant pipes, so long as they are slippery, and the use frequency is high.
Welcome to contact me to get the price of 8mm bearing!
Contact: Ellen
Email: [email protected]
Skype: +8618668909563
MP/Whatsapp: +8618668909563
Wechat:18668909563