About stainless steel self aligning bearing
The self-aligning ball bearing has two structures of a cylindrical hole and a tapered hole, and the material of the cage is the steel plate, synthetic resin and the like. The characteristic is that the outer ring raceway has a spherical shape and has self-aligning property, which can compensate for errors caused by different degrees of heart and shaft deflection, but the relative inclination of the inner and outer rings must not exceed 3 degrees.
Application of stainless steel self aligning bearing
Self-aligning ball bearings are suitable for heavy loads and impact loads, precision instruments, low noise motors, automobiles, motorcycles, metallurgy, rolling mills, mining, petroleum, paper, cement, sugar and other industries and general machinery.
Product Features of stainless steel self aligning bearing
It is mainly subjected to radial loads and can withstand small axial loads. The axial displacement of the shaft (outer casing) is limited to the clearance limit, and has automatic self-aligning performance, allowing normal operation under the condition that the inner and outer sides are relatively inclined, and is suitable for the parts in which the support seat hole cannot strictly guarantee the coaxiality.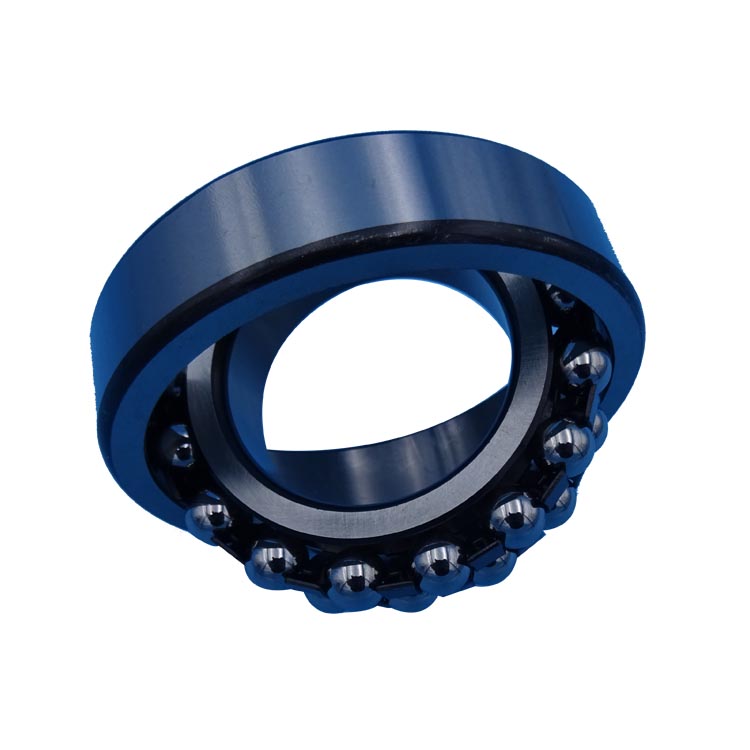 Structure type
Self-aligning ball bearings with dust caps and seals are filled with the right amount of grease. They should not be heated or cleaned before installation. No lubrication is required during use. Adapt to operating temperature - 30 °C to + 120 °C. between. The main purpose of self-aligning ball bearings: It is suitable for precision instruments, low noise motors, automobiles, motorcycles, and general machinery. It is the most widely used type of bearing in the machinery industry.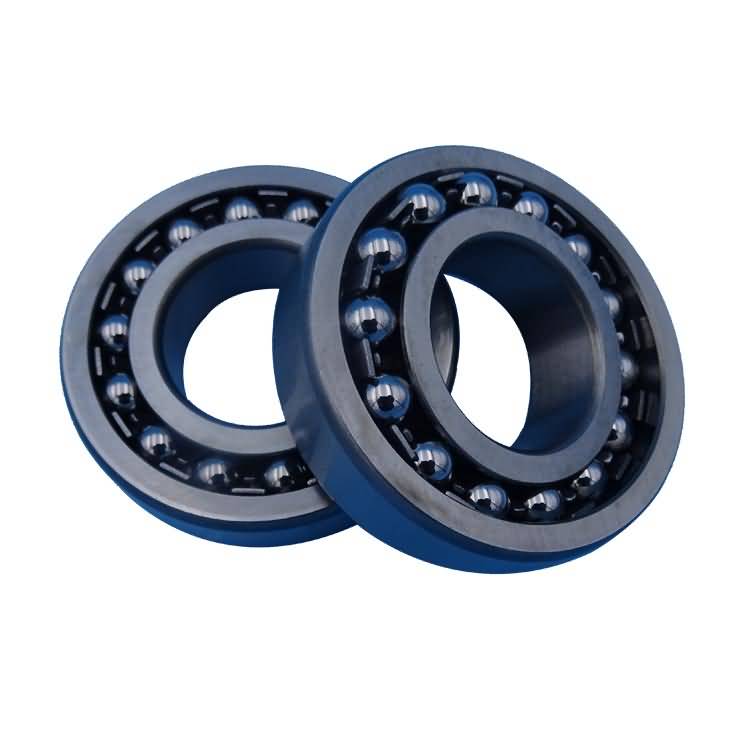 Bearing packaging of stainless steel self aligning bearing
The packaged inner and outer packaging bearings are cleaned and rust-proofed after being manufactured and tested, and then placed in the inner packaging to achieve waterproof, moisture-proof, dust-proof, shock-proof, and maintain bearing quality and precision. And for the convenience of use and sale purposes.
The inner packaging of the bearing is divided into three categories according to the anti-rust period:
1 Short anti-rust period packaging: an anti-rust period of 3 to 6 months, suitable for large-volume delivery to the same subscriber, the bearings will be put into use in a short period of time. According to the agreement between the two parties, the principle of convenient use is adopted, and simple packaging is adopted.
2 general anti-rust period packaging: an anti-rust period of one year, suitable for general purpose bearings.
3 long anti-rust period packaging: the anti-rust period of two years, suitable for special and precision bearings.
The inner packaging materials of the bearing are polyethylene plastic tube (box), kraft paper, plain and crepe polyethylene composite paper, carton, polyethylene or polyethylene plastic film, nylon fastening tape or plastic fastening tape, waterproof high-strength plastic tape. , linen bags, etc. The above materials are required to ensure the corrosion resistance test of the material is qualified.
If you want to buy stainless steel self aligning bearing or other ball & roller bearings, if you are interested in our bearings, please contact me, we will do the best for you!
Contact: Ellen
Email: iko@zyslbearing.com
Skype: +8618668909563
MP/Whatsapp: +8618668909563
Wechat:18668909563