Why your thrust ring bearing was broken in during the installation process?How to avoid?
Thrust ring bearing axial ring and shaft with the general transition fit, seat and the matching of the bearing seat is commonly clearance fit, as a result, this kind of bearing is easy to install, two-way thrust bearing axial circle should be fixed on the shaft, to prevent the relative to the axis of rotation.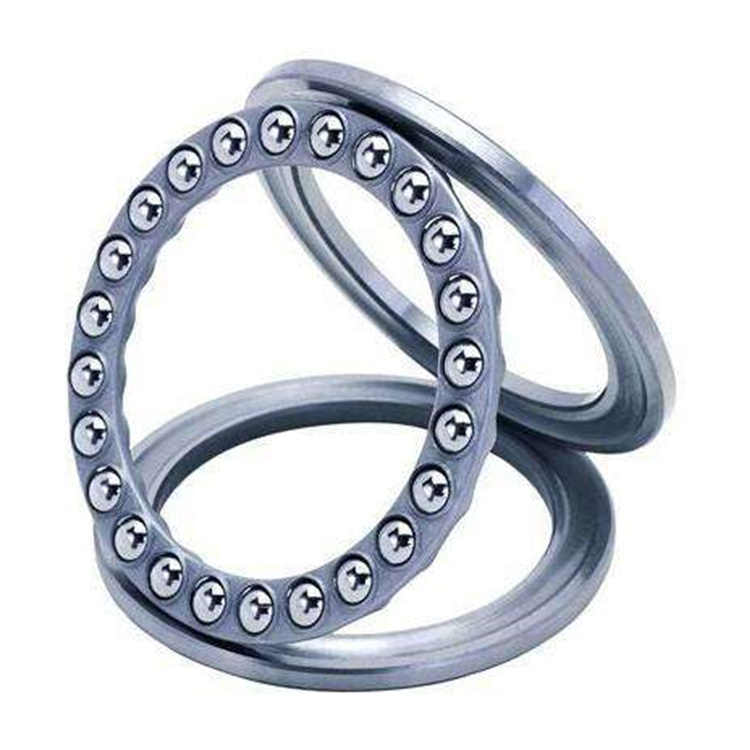 In addition to the general installation method of bearings, the following points must be made:
1. Check the gap between the seat ring and the bearing hole of the non-rotating thrust ring bearing. Thrust bearing seat and the bearing holes should also be left between 0.2 ~ 0.5 mm clearance, to compensate parts processing, installation error caused by inaccurate, when the bearing ring during operation center offset, the clearance can be adjusted to ensure the automatic, the avoidance of friction, make its normal operation. Otherwise, it will cause the bearing to vibrate violently.
2. Check the perpendicularity of shaft and center line of thrust ring bearing. Approach is to dial gauge fixed on bearing end to make the table touch the top of the head of the ring raceway on bearing axle bearing, and observe the dial gauge pointer, if the pointer deflection, axial circle and not vertical shaft centerline. When the casing hole is deep, it can also be tested with a lengthened micrometer head.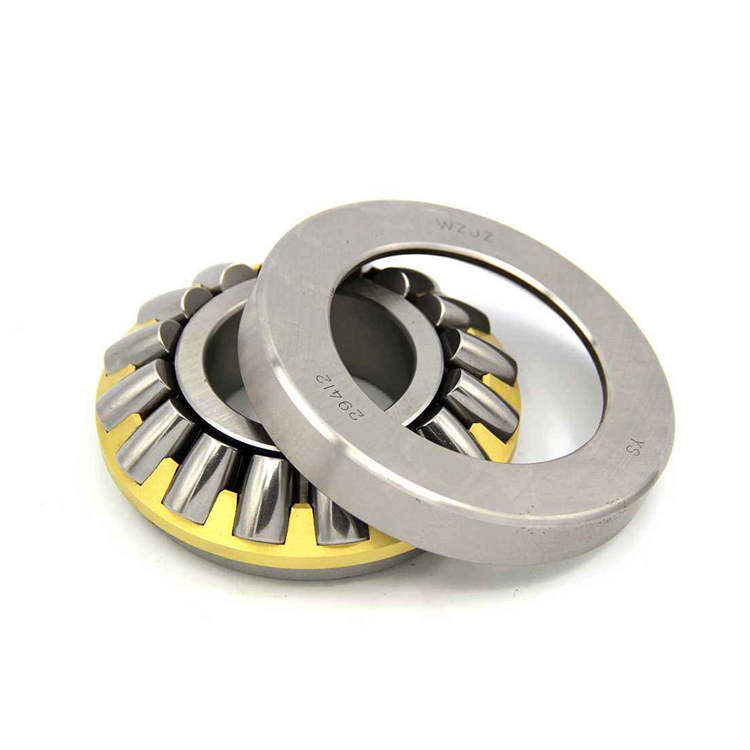 3. Check the adjustment method of the clearance of the thrust ring bearing : a, adjust the pretensioning thrust bearing with the gasket; B. Adjust the pre-tightening thrust ring bearing with the nut or end cover of the bearing seat; C. Adjust the pretensioned thrust bearings with nuts, springs and disc springs on the shaft. When the thrust bearing is installed correctly, the seat ring can automatically adjust to the rolling of the rolling body, ensuring that the rolling body is located in the raceway of the shaft and the seat ring. If it is reversed, not only the bearing work is abnormal, but the mating surfaces will be severely worn. Pay special attention to the fact that the shaft ring and the seat ring and the difference is not obvious, the assembly should be extra careful, do not mistake.